Our Facilities
Accommodation in our luxurious 2 room suites makes Ruturaj Inn a unique getaway with independent garden fronts, generous cover of flora and fauna, a dining and living area, Air-conditioned Rooms, TV and attached bath, Swimming Pool, Indoor Games & Party Hall.
Banquet Hall & Party Lawn
Events, gatherings, occasions and conferences at Ruturaj Inn are appraised splendidly to bring joy and utter enchantment. Be it social or corporate events, birthday parties or weddings, all events are catered to with high standard of professionalism and servicing. We are pleasured to comply around 50 persons in our banquet hall & 150 persons in lawn.
Parties, Weddings and other momentous events add a tinge of excellence once they're held at us.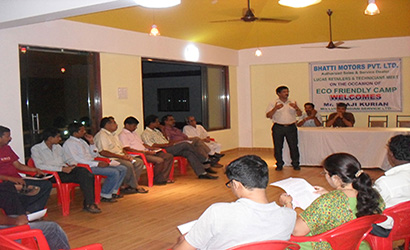 AC Conference Hall
Looking for a Facility to engage your Employees with some work and mix it with Pleasure? Your Search ends here. Look no further as we have a Fully Equipped Conference Hall Facility that can accommodate 50 People at a time. It is ideal for Training Sessions, Conferences, Executive Meetings and Yearly Kick-Off's.
We use some of the finest audio-visual mediums of technologies during the conferences and meetings held in our banquet hotel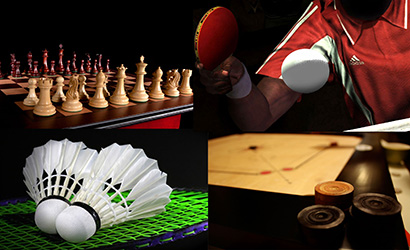 Indoor Games
Test your Stamina and have some Fun with our outdoor and indoor games like Badminton, Table Tennis and Carom that will allow the sportsman inside you to come out and express him.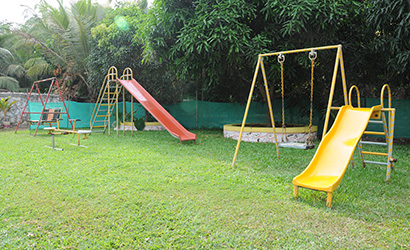 Children's play area
A play area especially designed for your childs only, which comprises a great deal of happiness For children under 12 years old, accompanying with at least 1 person incharge.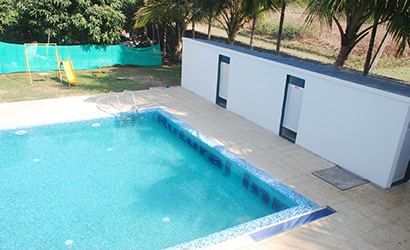 Swimming Pool
Dive into our Luxury Swimming Pool and refresh yourself. We are sure after a nice Swim you will feel rejuvenated start your busy routine afresh. .
Restaurant
Be it the Vegetarian Delight or the Local speciality of Sea Food no one cooks it better than our Chef De' Cuisine at the Ruturaj Inn Resort. Our wide variety of Food Menu is sure to tickle your taste buds and will surely leave you craving for more.
The Ambience of our in house restaurant will leave you enchanted. You can have a Hearty Laugh with your Family and Friends over Lunch and Dinner or Have a Romantic Lunch or Dinner with your Loved one and it will be Experience of a Life time. Our Friendly and helpful Staff will leave no stone unturned to give you a great experience and Make you feel special.
Wake up in the Morning to the Chirps of the Birds and the Fresh Breeze coming in from the Beach and Sit in your Private Balcony Sipping Tea or Coffee and it surely would be a memorable experience for you. Have a perfect Lunch and Dinner at our Restaurant and stroll around the Garden for a Relaxing walk or Retire in your King Sized Rooms for a Short Nap or a Great Night's Sleep.